Free Shipping on Orders over $45. Orders less $4.95 charge.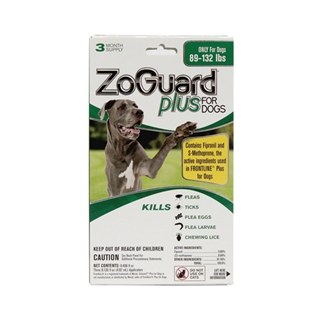 Zoguard Plus Dog 89-132 lbs
Item Number: 859837005036
See other items by Durvet
$23.99 $19.19
Only for dogs and puppies over 8 weeks of age and over 1.5lbs contain fipronil and s-methoprene, the active ingredients in frontline plus for dogs. Kills fleas,ticks,flea eggs,flea larvae, and chewing lice.