Free Shipping on Orders over $45. Orders less $4.95 charge.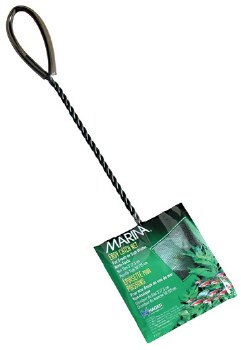 Marina Easy-Catch Net 7.5cm.
Item Number: 015561112611
See other items by Marina
$1.59 $1.19
Marina Easy Catch Fish Nets make managing and handling fish very easy and convenient. Made with loosely-weaved nylon mesh, the nets allow easy, unhindered movement with minimum water resistance. All Easy Catch Fish Nets have vinyl-coated handles that ensure a safe and comfortable grip. The fish nets are available in a wide variety of sizes. Net size: 7.5 x 6.3 cm (3 x 2.5 in). Net depth: 10 cm (4 in). Length of shaft: 25 cm (10 in).