Free Shipping on Orders over $45. Orders less $4.95 charge.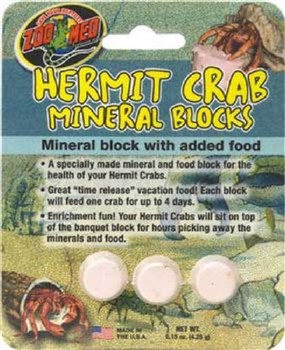 Hermit Crab Mineral Block 3pk
Item Number: 097612009620
See other items by ZooMedLab
$2.09
Zoo Med Laboratories Small Animal: Toys Mineral & food block for the health of your hermit crab. Time-released vacation food, each block will feed 1 crab for up to 4 days. 3 blocks per card.