Free Shipping on Orders over $45. Orders less $4.95 charge.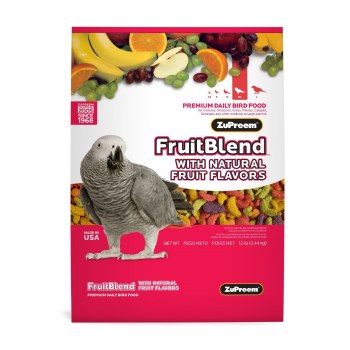 ZuPreem FruitBlend with Natural Fruit Flavors Parrot & Conure Bird Food 12lb
Item Number: 762177831206
See other items by Zupreem
$40.99 $32.79
Five fruit shapes in five crazy colors deliver 21 vitamins and minerals in every bite. Fruity taste and aroma to delight your bird's senses. Recommended for adult macaws, cockatoos, Amazons, and other medium-large parrots.