Free Shipping on Orders over $45. Orders less $4.95 charge.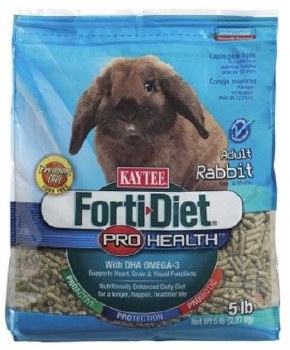 FD Prohealth Adult Rabbit 5Lbs
Item Number: 071859000022
See other items by KayteeProducts
$9.99 $7.49
KAYTEE Forti-Diet Pro Health is a Nutritionally Enhanced Daily Diet that provides the essential nutrients your pet needs for a long, healthy life. With DHA OMEGA-3 - Supports Heart, Brain & Visual Functions. Rich in Natural Antioxidants - For general health and immune support. Probiotics & Prebiotics -Natural ingredients that aid in digestive health. Naturally Preserved - For ideal freshness. Rich in fiber - Essential for proper function of the gastrointestinal tract. Yucca – For odor control. Promotes a soft, healthy coat.