Free Shipping on Orders over $45. Orders less $4.95 charge.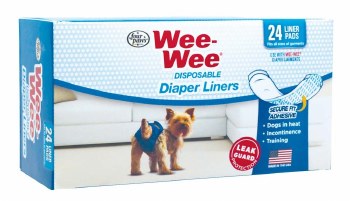 Diaper Garment Pads 24ea
Item Number: 045663188993
See other items by FourPaws
$8.99
Offering super absorbency, the Wee-Wee Diaper Garment Pads simply stick to the inner lining of the Wee-Wee Diaper Garments. Change pad as needed. 24 pads per box.