Free Shipping on Orders over $45. Orders less $4.95 charge.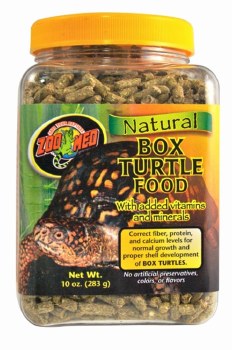 Box Turtle Food 10 oz
Item Number: 097612410211
See other items by ZooMedLab
$7.99 $6.39
Box Turtle/tortoise Food

A Completely Balanced Soft Moist Diet For All Types Of Box Turtles and Land Tortoises

Ingredients:
This diet supplies all needed nutrients identifiedby zoo nutritionists.