Free Shipping on Orders over $45. Orders less $4.95 charge.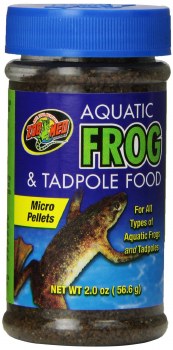 Aquatic Frog And Tadpole Food 2oz
Item Number: 097612400168
See other items by ZooMedLab
$4.19
High protein sinking micro pellets for ALL Types of Aquatic Frogs and Tadpoles. Madei is USA your amphibians will thirve on Zoo Med's Aquatic Frog Food.