Free Shipping on Orders over $45. Orders less $4.95 charge.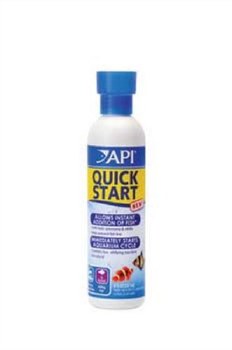 API Quick Start 8oz
Item Number: 317163040898
See other items by MarsFishcareNorthAmerica
$15.99 $11.99
Aquarium Pharmaceuticals Allows instant addition of fish. Limits toxic ammonia & nitrate. Contains live nitrifying bacteria. Shelf life of 2.5 years, no refrigeration required. Use use when adding fish, changing water or filter media, after medicating or whenever ammonia or nitrate are detected. For use in fresh or saltwater aquariums.