Free Shipping on Orders over $45. Orders less $4.95 charge.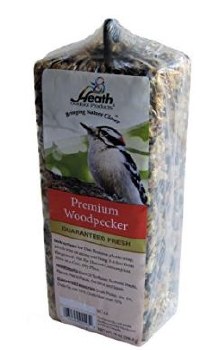 Woodpecker Bar Seed Cake
Item Number: 085199555432
See other items by HeathMfg
$3.49
Premium woodpecker 14-ounce seed cake bar
Long lasting and less messy than loose seed
Includes a built-in hook for instant and convenient hanging
Contains one cake bar, 14 oz. 6.5" x 2.5" x 2.5"