Free Shipping on Orders over $45. Orders less $4.95 charge.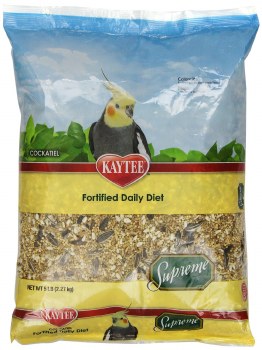 Supreme Cockatiel 5lb
Item Number: 071859015293
See other items by KayteeProducts
$9.99 $7.49
Kaytee Supreme Cockatiel Food is a clean, wholesome, high-quality mix that contains all of the natural protein, fiber, oils and nutrients of whole grains. Fortified to ensure a well balance blend, Supreme utilizes natural seeds, grains and pellets to provide your bird with a simple yet healthy diet.