Free Shipping on Orders over $45. Orders less $4.95 charge.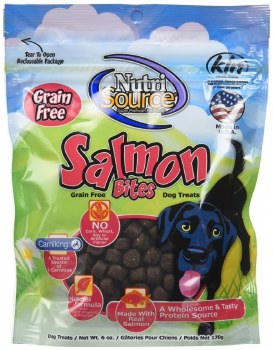 Nutrisource Grain Free Salmon Bites Dog Treats 6oz
Item Number: 073893800125
See other items by Nutrisource
$4.99
In-store price:
$3.99
$2.5
For treats that are tasty, grain-free and USA-made, NutriSource Salmon Bites Grain Free Dog Treats are the perfect option. Each tiny bite is made with real salmon and no corn, wheat, soy or artificial flavor—just natural ingredients. It's a wholesome and delicious way to treat your pup to extra protein, vitamins and minerals. NutriSource also uses a trusted source of L-carnitine in their recipe, so their Salmon Bites make a great training reward.