Free Shipping on Orders over $45. Orders less $4.95 charge.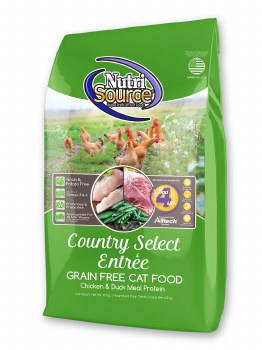 Nutrisource Grain Free Country Select Entree Chicken and Duck Meal Protein Dry Cat Food 5lb
Item Number: 073893282068
See other items by Nutrisource
$9.99
In-store price:
$18.99
$15.99
This Grain-Free Country Select Entree features the NutriSource exclusive "Good 4 Life" system and is made with the finest quality ingredients available. It features real chicken and cats love the taste!

Grain-free formula
Complete and balanced nutrition for all life stages
Includes omega 3 and 6 fatty acids
Includes L-Carnitine
Made with real chicken
All-natural formula
Made in the USA!