Free Shipping on Orders over $45. Orders less $4.95 charge.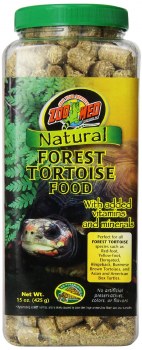 Natural Forest Tortoise 15 oz
Item Number: 097612401219
See other items by ZooMedLab
$12.99
Natural Forest Tortoise Dry Food
Formulated especially for Red Foot, Yellow Foot, and Elongated Tortoises.
Added vitamins and minerals
No artificial colors or preservatives
Ingredients:
All-natural ingredients specifically for forest tortoises.