Free Shipping on Orders over $45. Orders less $4.95 charge.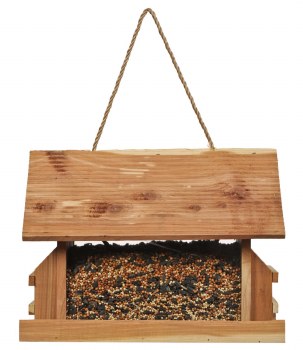 Lodge Cedar Feeder 8lbs
Item Number: 717816501538
See other items by PerkyPet
$25.99 $19.19
The Perky-Pet Lodge Wild Bird Feeder holds 8lbs. of seed and two 12oz. suet cakes. Made from aromatic cedar (weather resistant and insect repelling), the rugged construction will provide you with years of bird watching enjoyment. Made from non-endangered timber.