Free Shipping on Orders over $45. Orders less $4.95 charge.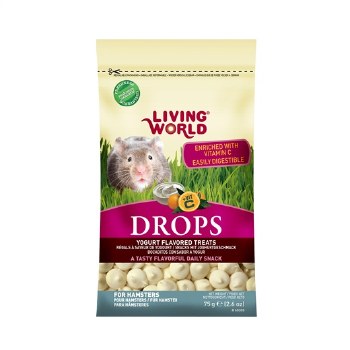 LW Hamster Drops Yogurt 2.6oz.
Item Number: 080605603004
See other items by LivingWorld
$2.99 $2.24
Living World® Drops for Hamsters are tasty morsels enriched with minerals and vitamin C. The Drops can be used as a general daily treat. They can also be used as a training aid, inserted in treat balls for behavioral enrichment to prevent boredom, or broken up and scattered to induce natural foraging behavior.