Free Shipping on Orders over $45. Orders less $4.95 charge.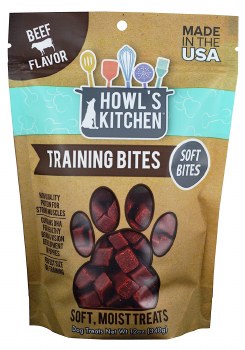 Howl's Kitchen Training Bites Beef Flavor Dog Treats 12oz
Item Number: 015958987228
See other items by Grillerz
$3.99 $3.19
Howls kitchen dog treats are made from scratch with high quality ingredients for maximum flavor and texture. The beef and cheese flavors are attractive to even the pickiest pup.