Free Shipping on Orders over $45. Orders less $4.95 charge.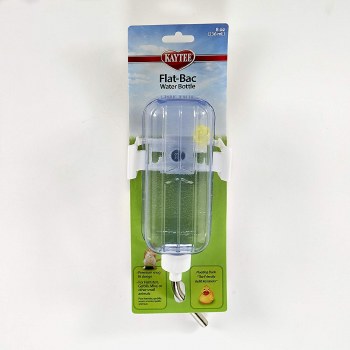 Flat Bac Hamster Water Btl 8oz
Item Number: 045125619317
See other items by KayteeProducts
$10.99 $8.24
Super Pet / Pets International " Flat-Bac' Water Bottles have been specially designed to be the best quality water bottle for small animals. Every Bottle comes complete with our Snap-Lock bracket that securely attaches the water bottle directly to any wire cage, yet is simple to detach to make refilling fast and easy. Sold separately, Super Pet's Suction-Cups (Item #61942) can be inserted into the Snap-Lock bracket allowing you to secure a 'Flat-Bac' Water Bottle inside any glass enclosure. Plus, only 'Flat-Bac' Water Bottles have the original Floating Duck refill reminder. Our 8oz. Bottle is perfect for hamsters, gerbils and pet rats.