Free Shipping on Orders over $45. Orders less $4.95 charge.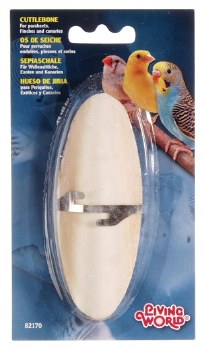 Cuttlebone with Holder Small
Item Number: 080605821705
See other items by LivingWorld
$1.49 $1.12
Derived from natural cuttlefish, Living World® Cuttlebone provides natural calcium and minerals that are essential to caged birds. The hard, natural surface keeps beaks trim and sharp. The package includes a cage holder for easy installation. For parakeets, finches, and canaries. Size: Small (12.5 cm/5 in).