Free Shipping on Orders over $45. Orders less $4.95 charge.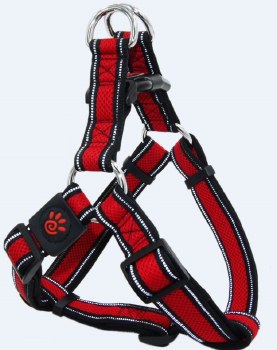 Athletica AirStep Hrnss Mar XL
Item Number: 888886009863
See other items by Doco
$42.99
Doco dual layer air mesh reflective step-in harness Red - Extra Large
Hi-Density quality air mesh fabric
Breathable and SUPER LIGHT WEIGHT
Dual Layered mesh for higher tensile strength
Reflective piping thread stitch throughout the collar for the nighttime safety
Heavy duty D-Ring for leash and ID tag
Durable plastic buckle on the top for easy on and easy off
Tri-glide for easy size adjustment
Vibrant colors are easy to see at all times!